I recently heard about an interesting experiment being conducted by my friend – $600m trader Eoin Treacy.
If you've heard of the "Turtle Traders" experiment before, it's something similar to that.
I think it might be of interest to you.
Nick H
---
In 1983, what is now known as a legendary investing experiment took place.
During his career, commodity trader Richard Dennis had turned a starting stake of less than $5,000 into $100 million. And he was getting a lot of attention from the investing community because of it.
His partner, William Eckhardt, attributed this to Richard's God-given talent.
But Richard disagreed. He believed he could teach his strategy to anyone. Even investors who had never traded before in their lives.
To settle the argument, Richard put his money where his mouth was.
He set out to find a group of trading apprentices he could teach his strategy to. Posting the following ad in The Wall Street Journal.
Richard gave successful applicants – his apprentices – a distinct name…
"Turtle Traders".
He did so because of a trip he took to a turtle breeding farm while on holiday in Singapore. He believed traders could be "grown" just as quickly and easily as the turtles at the farm in Singapore.
As it happened, Richard's Turtle Trader experiment was incredibly successful. He held two initial classes of 14 "turtles". As a group, the two classes generated over $175 million of trading gains in just five years.
Proving unequivocally that beginners can make serious money in the markets.
In fact, I've seen the results of Richard's Turtle Trading classes first hand. One of the original turtle traders – a billionaire now – is one of my personal clients. He trusts me to manage his wealth.
And that's one of the reasons why I've decided to do something very similar.
I'm looking for my own "Turtle Traders". I want to teach them the go-to strategy I employ in my own $600 million fund…
You see, much like Richard Dennis' strategy, I'm adamant anyone can learn this strategy and multiply a small starting stake into tens of thousands of pounds over the next year.
And if you're one of the lucky few that becomes one of my "Turtle Traders", I'll teach you this strategy completely free of charge.
Think you've got what it takes to learn the strategy I've personally used to make millions?
Then learn more, by reading the application form, here.
As you can imagine I can only teach this strategy to a small group of people.
With that said, if you're interested – I urge you to apply as soon as possible.
You can do so at the link below:
Click here to apply to become one of my "Turtle Traders".
All the best,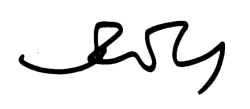 Eoin Treacy
Capital & Conflict
PS I'm looking for a small group of people to "apprentice" under me. I want to teach them the exact strategy I've used to make my $600 million fund the number one asset protection fund in the US.
I personally believe anyone can learn how to trade stocks and make a very comfortable living doing so.
All it takes is the right mind set.
That's why to make sure I find the right people to fill these "apprentice" positions, I'm not going to charge a penny in return.
All I'm looking for is people who possess the cold-blooded mind set.
If you think that's you.
Click here to learn how to become my "trading apprentice".
Category: Economics